Welcome to our English homepage
Covid-19 Pandemic
The Covid-19 pandemic has seriously disrupted the activities of our Society. Planned project meetings had to be cancelled and the long-planned excursions to the USA for the ABANA Blacksmith Conference and the Hereditary Cancer Conference were cancelled too. In addition, our visitor centres and cultural events had to be cancelled in spring as well.
UPDATE
Due to the resurge of the COVID-19 pandemic and the accompagnying regulations by the Czech Governement, all our cultural actions have been cancelled and the Czech Emigration Museum and the Novohradska Blacksmith Workshop are closed to the public as of October 12, 2020 until further notice.

Switch to our visitor sites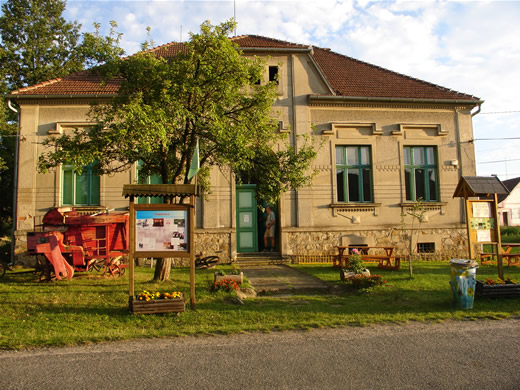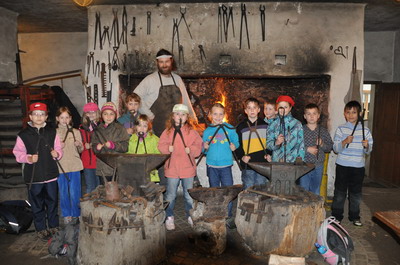 The Rozmberk Society is a Czech non-profit for natural and cultural heritage preservation and regional development in rural eastern South Bohemia. Organizing community activities, fighting unemployment and helping the transition to an open, and democratic society are important in all our activities.
Activities
To achieve our mission, the Society is actively involved in multinational European Union projects and other European and American cross-border collaborations and partnerships on regional development, social cohesion, and heritage conservation.With these projects we try creating new economic opportunities, both as new jobs and helping starting entrepreneurs, in traditional crafts, heritage conservation, and sustainable tourism on local and regional level.
Our main project for the period 2017 - 2019 is the Danube Transnational Program project Networld. Network aims to preserve the tangible heritage of the First World War in nine Danue countries and develop sustainable tourism and special transnational education programs on this topic.
Museum - Information Centers
Beside project activities, the Society also operates the Peasant and Emigration Museum in the protected village of Kojakovice and the historic Novohradska Forge in Nove Hrady, the latter in cooperation with blacksmith Daniel Cerny. Both centers also function as education and visitor information centers.
Ecomuseum Ruze and Greenways Rozmberk Heritage Trail.
An Ecomuseum is not a traditional museum but a "museum without walls", a method to interpreted part of a region, its history, development, and highlights. Our planned Ecomuseum Ruze will highlight the traditional historic workshops and working places as a fixed part of this unique region in combination with other sites of high heritage value in this landscape. The Ecomuseum Ruze also forms the core of the Greenways Rozmberk Heritage trail. The parent trail is the Greenways Prague-Vienna. Along that trail are locations or regions deserving special attention. The Rozmberk Heritage trail highlights the many different aspects of our region.